Dual Core processing and Android OS for strong performance
With Android on your TV you'll navigate, launch apps and play videos in a way that is super fast, super intuitive, and super fun. The Android robot liberates the power of our Dual Core processor to get things done with speed and ease.
Android: for a faster, richer, more personal TV experience
With Android on your Smart TV you'll enjoy a fast processor and user-friendly interface. Its your launch control to endless content: from Google Play™, to Netflix, to an Internet Browser… and so much more. There's an easy to navigate menu with direct links to your favorites.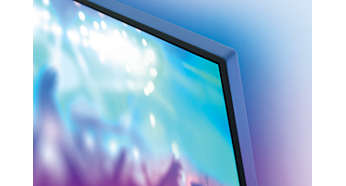 Ultra Narrow bezel gives you more picture to love
Traditional TVs have a bezel that wraps around the TV like a picture frame. Our Ultra Narrow bezel is modern and thin, so you have more picture to enjoy.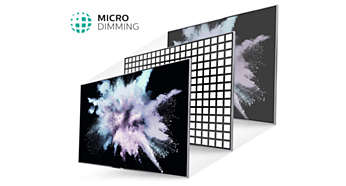 Micro Dimming optimizes the contrast on your TV
Thanks to our special software that analyzes the picture in 6400 different zones and adjusts it accordingly, you'll enjoy incredible contrast and image quality for a truly lifelike visual experience.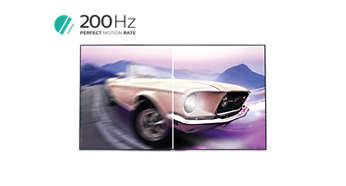 200Hz PMR for sharp moving images
Perfect Motion Rate combines Philips display technology and advanced video processing techniques to improve the quality of each picture frame. So whether you like gaming, fast paced sporting events or action films, you'll experience the ultimate in sharpness and smooth moving images.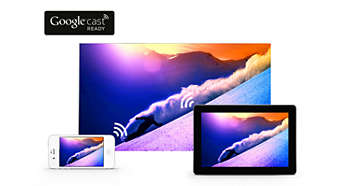 Google Cast: unlock the full potential of your Smart TV
Use Google Cast together with your smart device* to harness the power of your Philips Smart TV. It lets you browse web sites, content and apps, and then 'cast' them to your TV at the push of a button. Best of all, you can continue to use your smart device for other things even while the casted content is playing on your TV.
Pixel Plus HD for beautiful images you'll love
Philips Pixel Plus HD engine optimizes picture quality to deliver crisp images with beautiful contrast. So whether you stream online or watch a DVD, you'll enjoy sharper images with brighter whites and blacker blacks.
Google Play™: your window to fun
Google Play™ has a rich catalogue of high quality games for all ages. Optimized for use on your TV, they look as great as they play. And there's no need to clutter up your house with yet another gaming console; with a universal USB gaming control you can navigate and play with ease.
Spotify Connect—share your favorite music on TV
All your favorite music is stored on your phone—but wouldn't you rather hear it on your more powerful TV speakers? With Spotify Connect, you can easily play Spotify on your TV using the Spotify app on your phone as a remote. Just hit the play button and the music will switch to your TV speakers. No wires, no hassle… just sit back and relax.
Swivel stand lets you enjoy TV from any angle
A television with modern, refined lines deserves a stand that lifts it above the ordinary. That's why the designers at Philips TV created this unique, open metal stand that not only integrates beautifully with your décor, it also lets you swivel the TV to adjust the viewing angle as well!