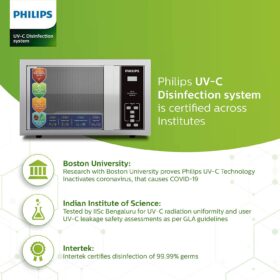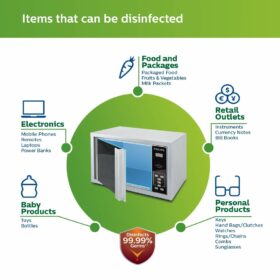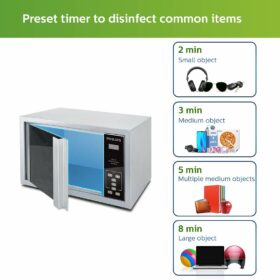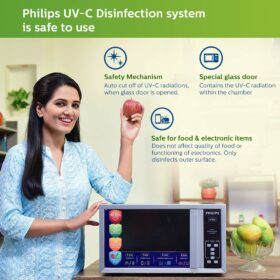 Why choose Philips UV-C technology?
Environment Friendly.
Disinfects without any use of chemicals.
Eactive against all germs.
Quick & easy disinfection.
One solution for all your disinfection needs.
Disinfects 99.99% germs.
Portable & easy to move.
Safe to use.
Special material used for uniform disinfection.
Easy to use, with one-touch operation.