Show all the product features
Dual Inverter Compressor™ with 10 Year Warranty
LG's Dual Inverter Compressor™ solves improper, ineffective and noisy problems, resulting in an air conditioner that cools faster, lasts longer, and runs quieter. With the 10 year warranty on the compressor, users can enjoy the benefits of LG air conditioner for a longer period of time.
100% copper with Ocean Black Protection
Special Ocean Black Protection applied to both Indoor & Outdoor unit provide exceptional durability for the air conditioner in typical Indian regions affected from sand, salt, industrial smoke & pollutants.
Low Refrigerant Detection
LG Air Conditioner is designed to detect low refrigerant levels which can leave the room hot & uncomfortable.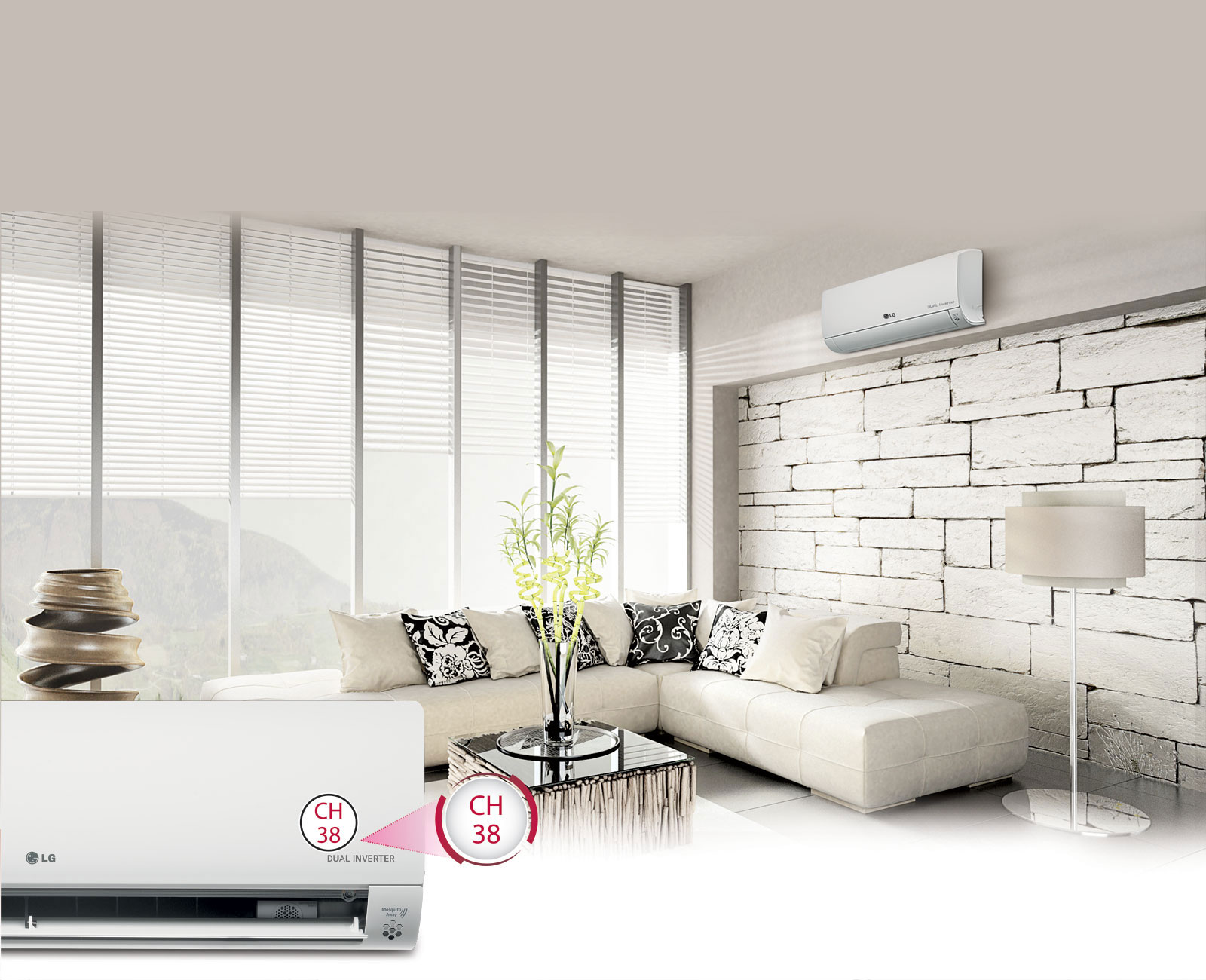 Fast Cooling
LG air conditioner begins cooling the air fast using its high-speed cooling range with Dual Inverter Compressor™, so it expels air farther and cool spaces faster.
Simple and Slim Design with Hidden Display
LG air conditioner's slim and modern design makes easy installation and convenient cleaning with EZ sliding filter. Moreover large hidden display is perfect for checking your energy display conveniently.
Low Noise
LG air conditioners operate at low sound levels, thanks to LG's unique skew fan and Dual Inverter Compressor™ which eliminate unnecessary noise and allow for smooth operation.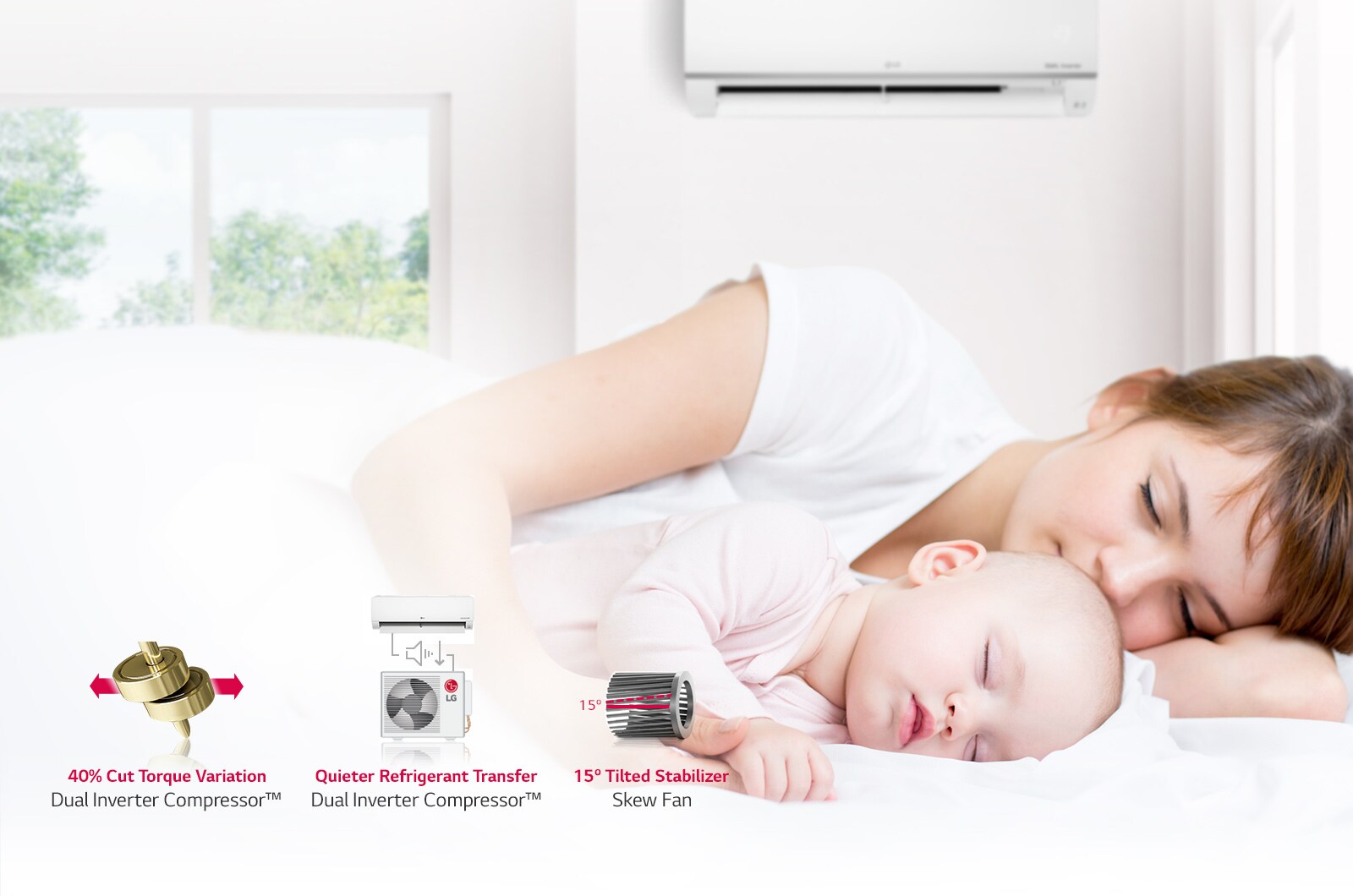 Gold Fin™
The Gold Fin™ ensures that the surface is more resistant to corrosion and enhances the durability of heat exchanger for a much longer period.